Car Repair Services in Milan
The Scalia Nicolò 's Daytona workshop was born more than 30 years ago and have along experience in the automotive field gained over the years together with a constant attention to the clients needs, is able to offer a highly professional service.
The Auto Repair Shop is equipped with the necessary equipment, measuring instruments, meters necessary diagnostic to perform with greater precision and accuracy can be any form of diagnosis, control and maintenance on the majority of vehicles on the market today.
Sure to be able to offer a service that meets your needs, we invite you to know us better.
Testing and Auditing
The Daytona garage carry out, with the help of certified equipment, all necessary controls to attest that the vehicle is safe and in compliance with the road rules even after the installation of new devices like LPG or CNG.
We offer a complete revision for any brand of vehicle.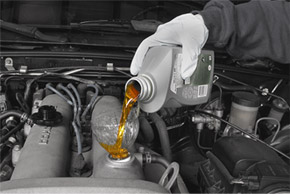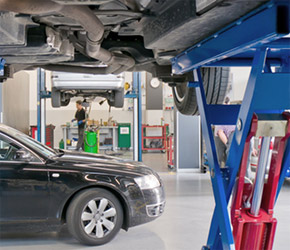 AUTO CONTROLS
Check that all lights are working;
Check that the vehicle has a braking system that is functioning or 'been checked recently;
Check that the following emergency equipment there are as functional:

horn
spare wheel
triangle road
Check that the exhaust gases are regular or that have been checked recently;
Check that the number of telaio is readable;
Check that the vehicle is not leaking oil or other fluids;
Check that there are no dents or excessive corrosion on the vehicle structure;
Check that the glasses do not have obvious cracks or holes;
Ensure that the mirrors are not cracked;
Check that the tires are the measure reported in the booklet, they are in good condition and the make and model are the same for axis;